Last I read about
The Lurkers
, Steve did another draft of the script, and then.... uh, nothin'. Anyone know of any updates on it?
Oh yeah, and I can't talk about The Lurkers without showing my proof I ordered off Tim: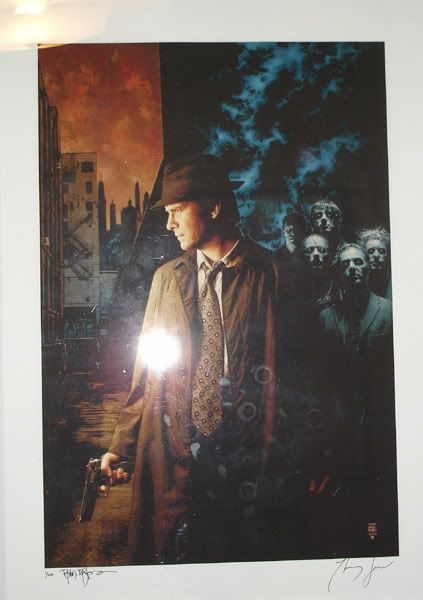 Can't see it too well in the photo, but its signed by Tom too and is 1/100!